Nearly a thousand miles from Louisville Thursday, it took just minutes for squeals of joy to turn into screams for help.
Stephone Ritchie, Sr., a 38-year-old from Pewee Valley, was in Orlando, Fla., for a family vacation when he and other family members decided to take a day-trip to nearby Cocoa Beach.
"On the way there, we were having fun with each other, driving beside each other on the way down," said Ritchie's cousin, Elishia Durrett Johnson. "We thought we hit the jackpot. No one around us. We thought we could just chill and have fun for as long as we want to."
The fun didn't last long.
"We were at the beach, including set-up, only 15 minutes," Johnson said.
Despite clear skies, swimmers had to battle the Atlantic Ocean's choppy surf. A rip current swept Ritchie's three sons away from the shore.
"(Ritchie) saw where the tide started to take his sons out further," Johnson said. "They were already in the ocean, so he decided to go out there as well to be with them and to help them back in."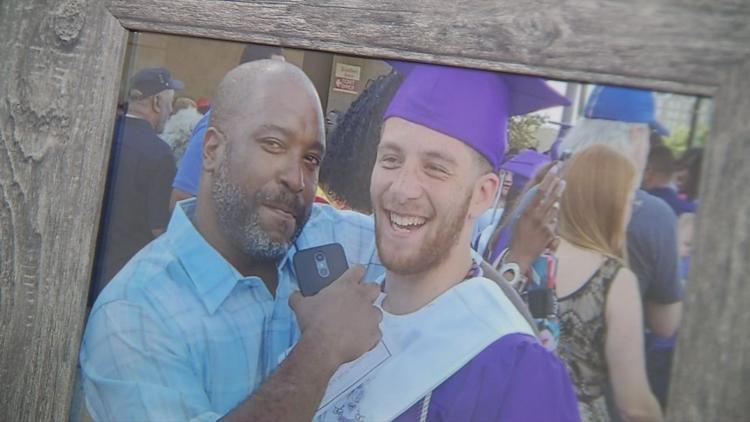 One of the sons, Kaylib Richie, 19, said, "I also see Dad getting closer, but then he stopped moving for a bit, so I asked him if he needed help. He said, "Yes," in a concerned way."
Fighting the waves and undertow, the elder Ritchie brought his three sons to safety with the help of strangers. But Ritchie remained in trouble.
"When they (dragged) his body to shore, we started CPR immediately," said Johnson.
When paramedics arrived, Johnson says they found a pulse. But it didn't last.
Kaylib Ritchie said, "All I remember ... is his face when we pulled him out."
Family members said the loving father died a hero.
Rodger Ritchie, the victim's father, told WDRB, "You lay your life down for your kids. You know, that's what he did."
According to his obituary, Stephone Ritchie was an "extraordinary comedian," a devoted Christian, and handyman who was studying to become a plumber.
Family members said he didn't have life insurance, so they're struggling to pay for his funeral services, including transportation of the body from Florida.
They've set up an online fundraiser.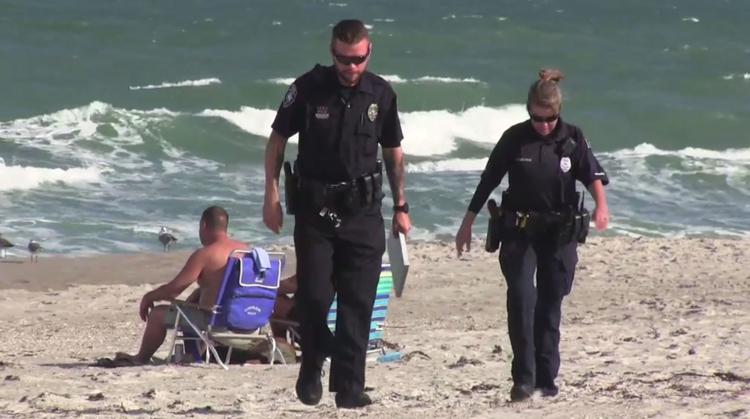 Ritchie's family members hope his death can be a warning to others who take beach vacations.
The National Oceanic and Atmospheric Administration advise that if you get caught in a rip current:
- Relax
- Don't swim against the current
- Swim out of the current, usually by swimming parallel to the shore, then to beach
- If you can't escape, float or tread water
- If you need help, yell or wave for assistance
NOAA also advises beach-goers to only swim at beaches with lifeguards. According to Ritchie's family and an eyewitness, the beach where Ritchie drowned didn't have a lifeguard.
Copyright 2019 by WDRB Media. All rights reserved.